In addition to the Posters by the People showing at The Ninety, I am showing off some of the biggest photography done in MLS. I'll have on hand 3 large prints of some of the largest ECS tifo displays, Build a Bonfire, Sound of Soccer and the opener from last season for the 40th anniversary of the club.
The showcase is a series of interactive images that show the entire stadium, including the tifo.
This shot

Goes to this level of detail, and you can zoom & pan around the image as a whole.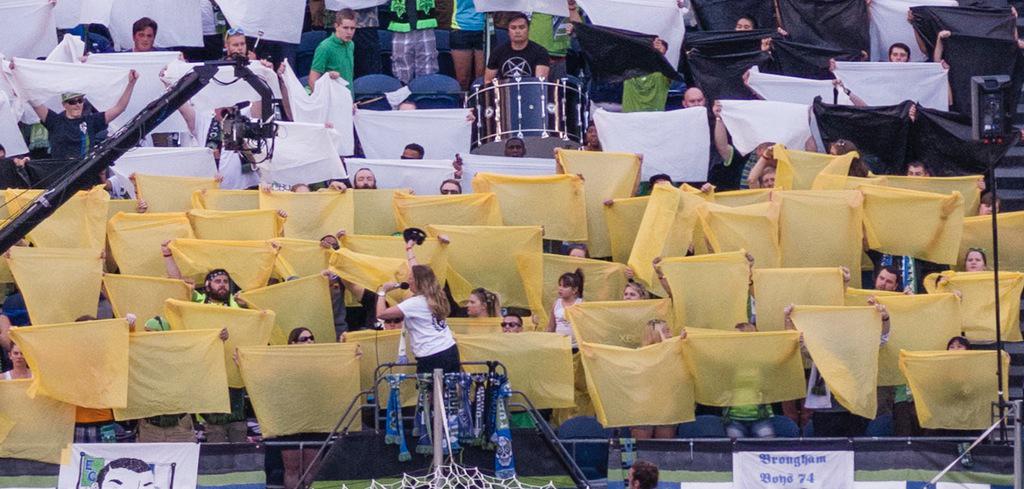 It's a lot of fun, and will be up on a giant 4K monitor. If you were at the game, you are in one of the images.