Philip Charles Mahoney, 1934-2018.
Because of my old man, I am a Sounder supporter. He took my brother and I to matches back in the NASL days, first at Memorial Stadium, then the Kingdome. Through good times and bad, he never gave up on our boys in green.
Phil could be regularly seen at the Clink, though toward the end of his life he was too weak to attend.
This photo was taken shortly before his 81st birthday: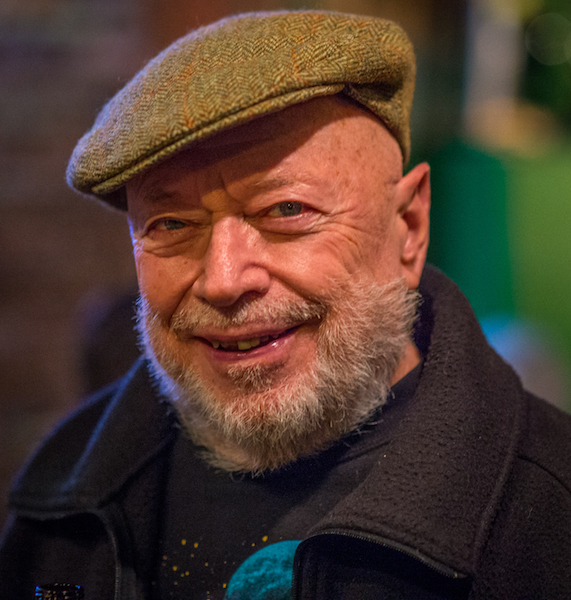 This is the man I will always remember. Robust, vibrant, with an impish grin.
Here is the only photo I have of him at a Sounders game, taken in November 2017. Goofy hat knitted by yours truly. Frail, but the same amazing man we all loved.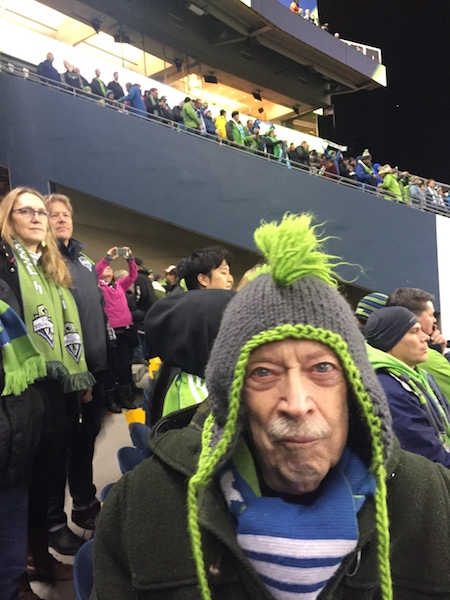 Saturday will be the first Sounders game without Phil. Raise a glass, and sing a song for him!