So last night was the pride match vs Orlando.
ECS sang Take 'em All twice and Pride of the Sound responded by sitting and not participating.
So far I have seen counter-arguments that we may not know the songs origins/what it's about, and we can't be sensitive to all tragedies.
I saw Cocksparrer (this chants originators) back in 2009 when they came to the US for the first time in 30 years at Chaos in Tejas. I lived outside of Orlando for four years. I'm a queer activist.
I think beyond all of this it's important to look at that it was inappropriate for THIS match.
It was pride match against Orlando. It's days after the one year anniversary of the mass shooting during Pride month, targeting queer people of color. The deadliest attack by a single shooter in recent history on American soil.
The Orlando stadium has 49 rainbow seats to commemorate the victims.
OUR TIFO directly referenced the Pulse shooting AT THIS MATCH.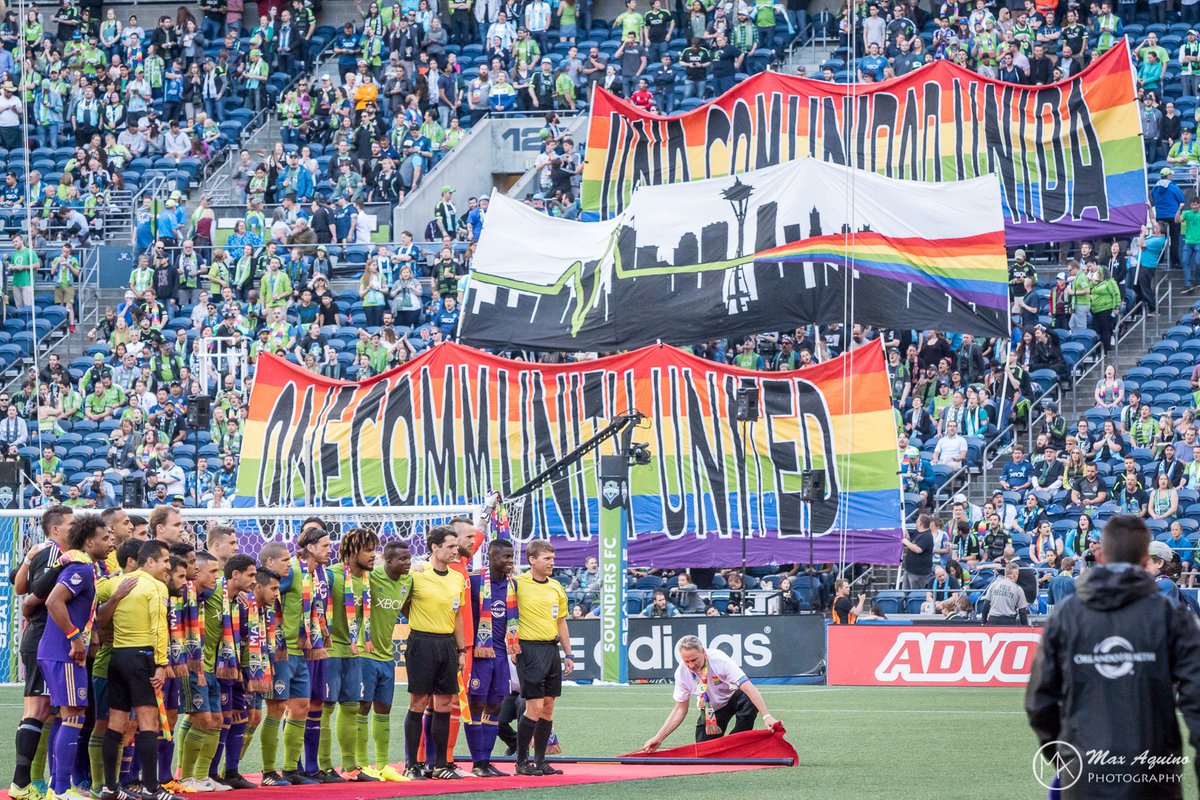 I know it's uncomfortable to think that you may have unknowingly done something wrong. But before making a defensive response or making a, "you're a special snowflake" or "you're being too sensitive" response think that it's the queer subgroup that is saying, "hey this isn't okay". Just take a moment and breath and think about why that may be.
I don't believe that this was done out of malice or anything like that, but I do think it was tone deaf and inappropriate and I am disappointed.
I'd really like to see this be a productive conversation and not turn into blame and defense on both sides.